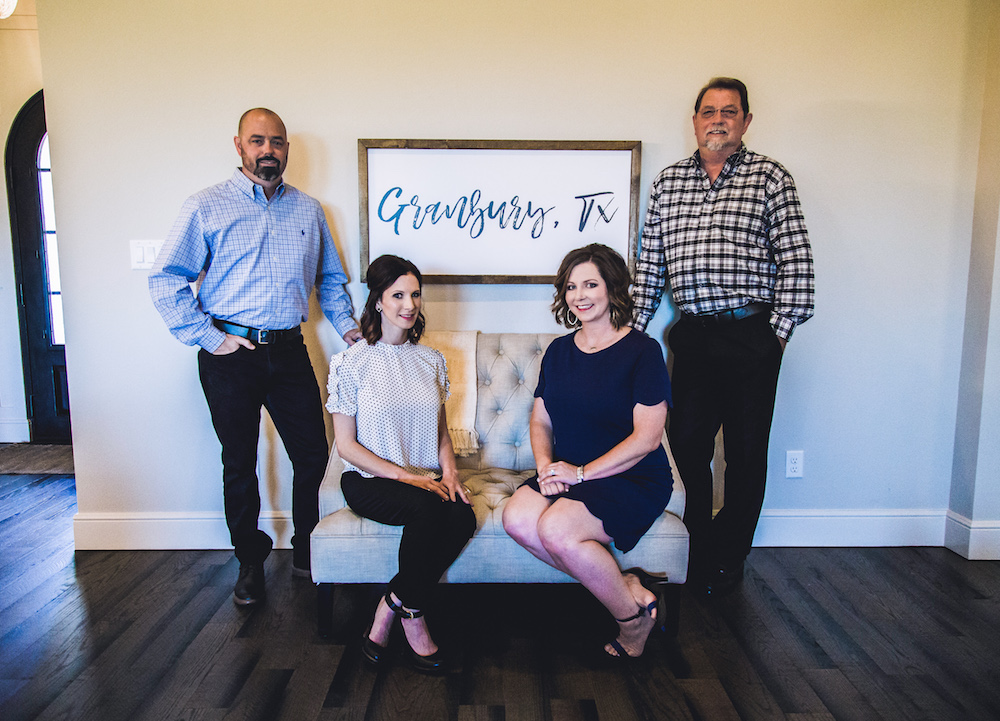 As a true family owned and operated company, we hold relationships to the highest standard.  We believe in quality over quantity and believe that loyalty to our suppliers and subcontractors translates to the level of craftsmanship we expect. Choosing a builder is choosing your partner over the next several months and after our project and work has concluded, we want to maintain the relationship we formed during the building process.  To see our customers living happily in the home we were able to create for them it the biggest reward we could ask for.



"Without any real knowledge of how to make my dream come to life, the entire Hopper family and team helped me to realize my dream through expert planning, craftsmanship and design. Jackie is everything you look for in a designer and the services she provides is beyond compare.  She offered a guided process from working with the architect in designing the custom home plans all the way through the interior home design and finishing touches. Jackie has a wonderful eye for detail and color.  She was able to take my ideas and transform them into realities.  Even if you don't have a vision, Jackie points you in the right direction with her creativity to incorporate your personal style in every room. I couldn't have had a better, more rewarding relationship and I wholeheartedly appreciate all that Jackie did to make the design process stress-free and enjoyable."
– Jodie P.
"This was our first time endeavoring in such a big project without being able to be on site, so choosing the right partner was a critical decision for us. We are extremely pleased with the results. The house is simply stunning! You and your team were excellent partners. You listened carefully to fully understand our needs, ideas, and desires and always sought out efficient and effective solutions. We are very happy with the end results. You have been a class act from start to finish and that is a rare quality to find these days, and one we very much appreciate. We took a "leap of faith" with you and our trust was fully justified." – Manny & Maria A.
"Justin Hopper built a custom home for us in 2010 and we were very pleased. From beginning to end the process was smooth. Justin and Johnny were very responsive."
-Stephanie Kirk
"We had a lengthy list of specific wants and desires, without any real knowledge of how to make our dream come to life. Both Justin and his father, Johnny, worked at sharing their years of knowledge to help us realize our dream, through planning and options of craftsmanship and design. We met with numerous builders before deciding on Hopper Custom Homes. We can honestly say that from our first meeting with Justin and Johnny we were thoroughly impressed with the quality of their workmanship, professionalism and integrity. Hopper Custom Homes exceeded customer service. We can't thank Johnny and Justin enough for their willingness to meet with us on many occasions to either change or add to our wish list. It was a pleasurable experience for us." -Roy and Tricia Bullard